Today we're continuing our focus on Breast Cancer Awareness month with another buoy of hope.

Wouldn't it be great if you could find a way to REALLY detect the earliest stages of breast cancer? You know, long before a mammogram catches it? A mammogram can certainly detect a suspicious area, but how great would it be to know much earlier and begin an effective healing protocol? Well, there IS such a test and it is called a thermogram. The chart below sums up the differences between these two types of tests: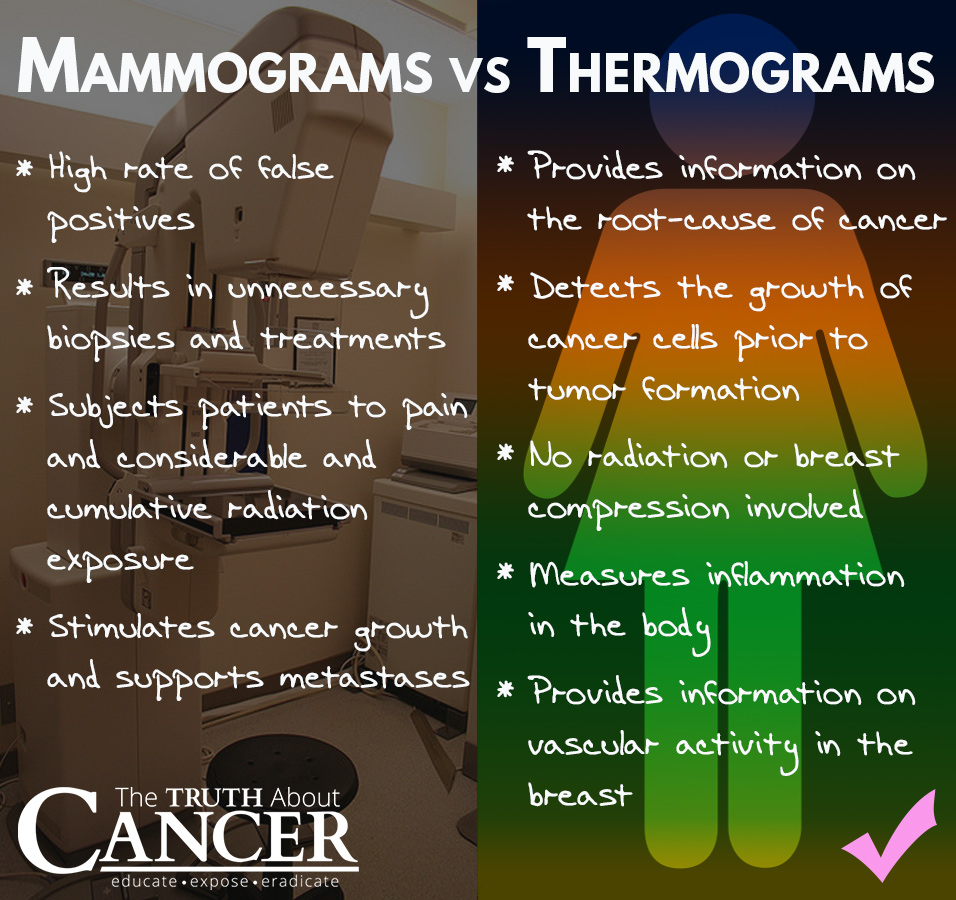 This short video clip of Dr. Veronique Desaulniers discussing thermography sheds a little more light on the benefits of thermography versus mammography:
Dr. V on Thermography
And this article by Dr. Jockers sums up other benefits of thermograms:
Dr. Jockers on Thermograms
One of the places we've found to have a thermogram done in the Atlanta area is through Atlanta Mobile Thermography. The technicians are great, and your report will be reviewed by a panel of doctors and then discussed with you. Each week the thermograms are available in several locations around Atlanta. Check out their Facebook page to see if a location is near you this week:
Atlanta Mobile Thermography Facebook
For those of you outside the Atlanta area, this site can direct you to an accredited thermography center near you:

Thermography Centers
If you're wondering about the validity of thermograms, take a quick look at this link from Atlanta Mobile Thermography. (The first segment is much of the same info presented above, but scroll down for additional info.) Thermography Info
We hope you'll take the time to educate yourself on the benefits of thermography and set up an appointment for your first thermogram! You'll be glad you did!
Sending you hope,
The Velvet Lime Girls
"Getting wisdom is the most important thing you can do!" Proverbs 4:7 TLB